For Employees
Get things off your chest
Personal coaching at work to unleash your potential
All sessions are free and confidential :)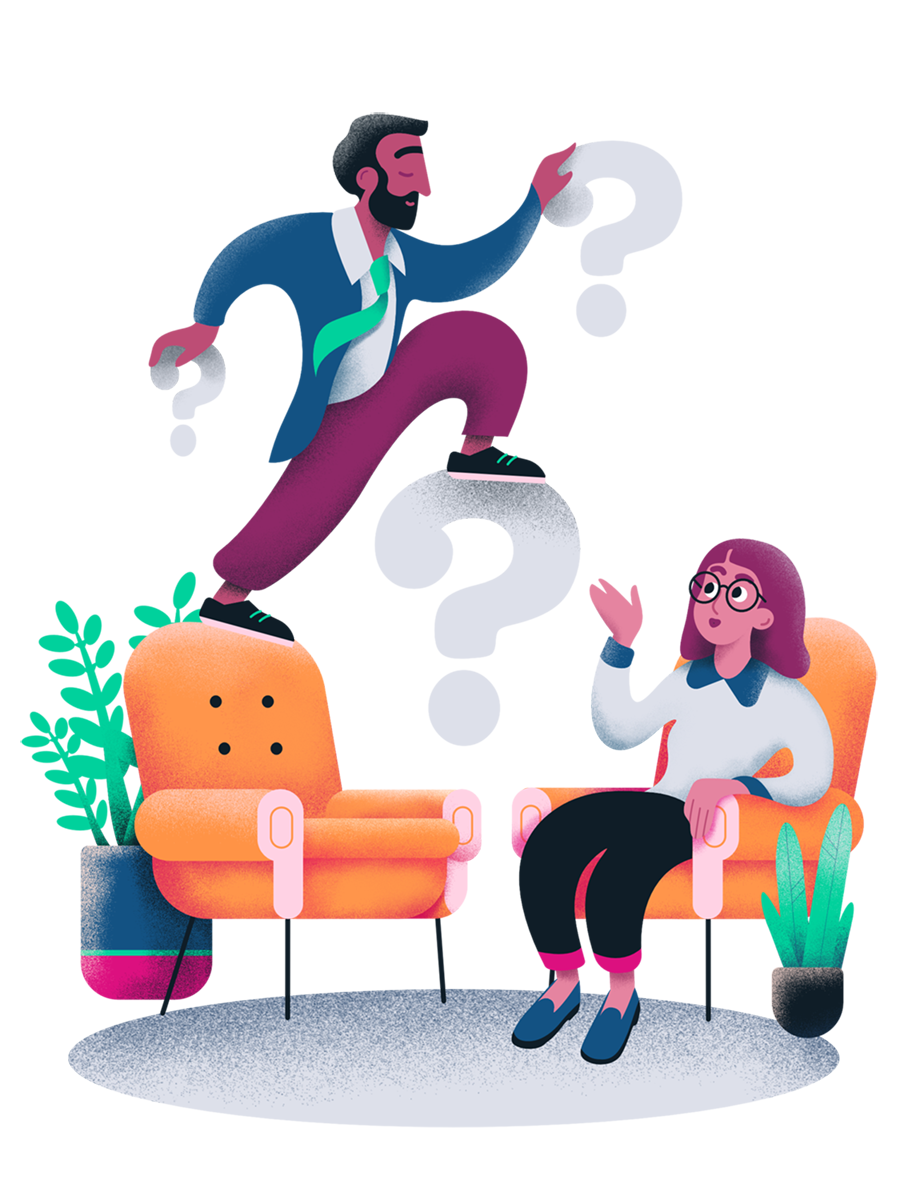 Sanctus looks after your mental health
Speak to a great professional listener without judgement

A safe space where you can express yourself fully

Everything discussed is confidential, let it all out
Our coaches help wherever you are on your journey
For coping
Sometimes life and work can feel overwhelming and it's hard to know which way is up. Our coaches are here to listen and to support you on things like...
For discovering
Feel like you've got unanswered questions about yourself? Our coaches can help you discover the answers to questions like...
What am I doing wrong in my relationships?

Is this right for me?

Why am I avoiding this thing?

What is my purpose?
For excelling
You've found your place in the world and you're working on your purpose. Coaches help you to focus your energy and efforts and to work on things like...
What is mental health?
Mental health is defined by the World Health Organisation (WHO) as a state of mental and psychological wellbeing in which every individual realises his or her own potential, and can cope with the normal stresses of life, can work productively and fruitfully, and is able to make a contribution to his or her community.
It's a spectrum which we all sit on, and covers every emotion from the great to the not-so-great.
It's also something that can be affected by a range of socioeconomic, biological and environmental factors, which is why no conversation is off the table when it comes to speaking to a Sanctus coach. Not everything can be worked on in the Sanctus space but you can bring anything that's real for you.